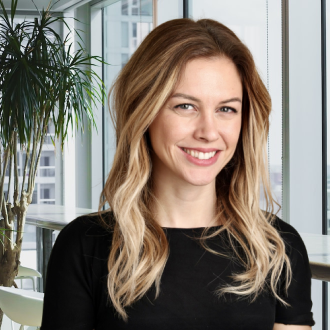 "I am energized by identifying strengths and potential of individuals; then aligning these with organizational needs to achieve business goals. It is inspiring to watch individuals become the best possible versions of themselves and contribute to an organization's success."
Aslı is a principal in ecap. She works across industries helping companies find and develop talented people for top management positions and boards. Her passion for building winning teams, organizational design and leadership development is the core of her client work.
Before joining ecap, she was leading Talent Function for IBM Turkey and overseeing end-to-end Talent Acquisition, which includes client management, market mapping, 360 recruitment process management, conducting interviews and extending offers for the Middle East and Africa region.
Prior to that, Aslı was responsible for project management, research, providing specialized market insight and strategic guidance as a member of the global client engagement teams in Egon Zehnder. She was actively engaged in Consumer, Retail, Industrial, Digital and Technology sectors for leadership solutions including executive search, succession planning and organizational design. After her graduation, Aslı worked for a Global Market Research Company for a year and having discovered her passion for Talent, she has been focusing on C-level and Leadership Hirings ever since.
Aslı holds a double major degree with 100% Scholarship for Sociology and Comparative Literature in Bilgi University. She lived in Oslo and Istanbul. Outside of work, she enjoys yoga, reading, traveling, spending time with her family and daughter.
News and trends about people and all things ecap