We are a fully integrated people consulting firm.
The team at ecap have a deep understanding of the clients we service and have worked with Boards, Executive Teams, Ministers and Regulators extensively to deliver world class talent programs.
Following aggressive growth, In 2021, ecap were acquired by Monstarlab, the Tokyo Headquartered, Nikkei Listed Global Digital Technology Consulting Firm.
The purpose… continued growth of ecap into the core markets they currently service.
Through our targeted methods of assessment and our unique market expertise, ecap will continue to measure success by our ability to create client value.
accomplished aggregated revenue growth of Year on Year
agency presents in major cities around the world
organisations worked with over a 4 year period
We're a generalist when it comes to your industry and an expert when it comes to your region, culture and people.Your strategic agenda is our startpoint to support your companies longterm ambitions. 
ecap is here to support you in these challenging times. We understand the impact of company transformations, replacement of management or acquisitions & mergers.
The Advisory Board acts as your superlative board services provider. By utilising our international board advisor network, we pool talent to meet the needs of your business.
Providing the time, access, network and skill sets to create a purpose built advisory or non-executive board
We provide a definitive solutions-driven executive search and leadership assessment process.
Our success is built on results, relationships and providing our clients with the informed confidence to make the right executive hire.
Professional Development & Assessment
At ecap a core part of our industry servicing model stems from the cognitive diversity with which we approach sectoral challenges. 
A generalist on sectors but specialists in success. Our track record and reputation stems from a deep understanding of the regions we service,  the culture of our clients, the talent community and nuances of the markets we operate across.
Healthcare & Lifesciences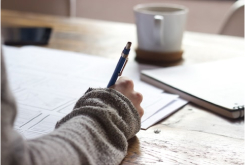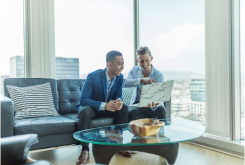 Private Equity, Professional & Financial Services
Real Estate & Asset Management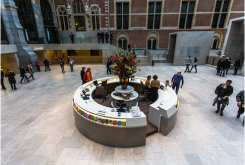 Hospitality, Leisure and Tourism
ecap has a global network and an extensive track record.
As a Monstarlab Company, we are an independent subsidiary of a Global Technology, Digital and Strategy Consulting group that has over 1600+ experts based across offices in 27 cities around the world.
Our ecosystem provides our clients with seamless integrated services that support organisational excellence.
Since 2019, our team has formed lasting partnerships with hundreds of clients and businesses.
I have known Daniel since 2015, he has the ability to understand the big picture and properly contextualize complex dynamic professional variables in sophisticated global markets. Dan is also diligent, hard-working, smart and has his moral compass aligned to the right bearings. Simply outstanding on all fronts, a leader in his field.
Global network regional knowledge
ecap has a global network and an extensive track record.
We have over 1400+ experts based across offices in 27 cities around the world.